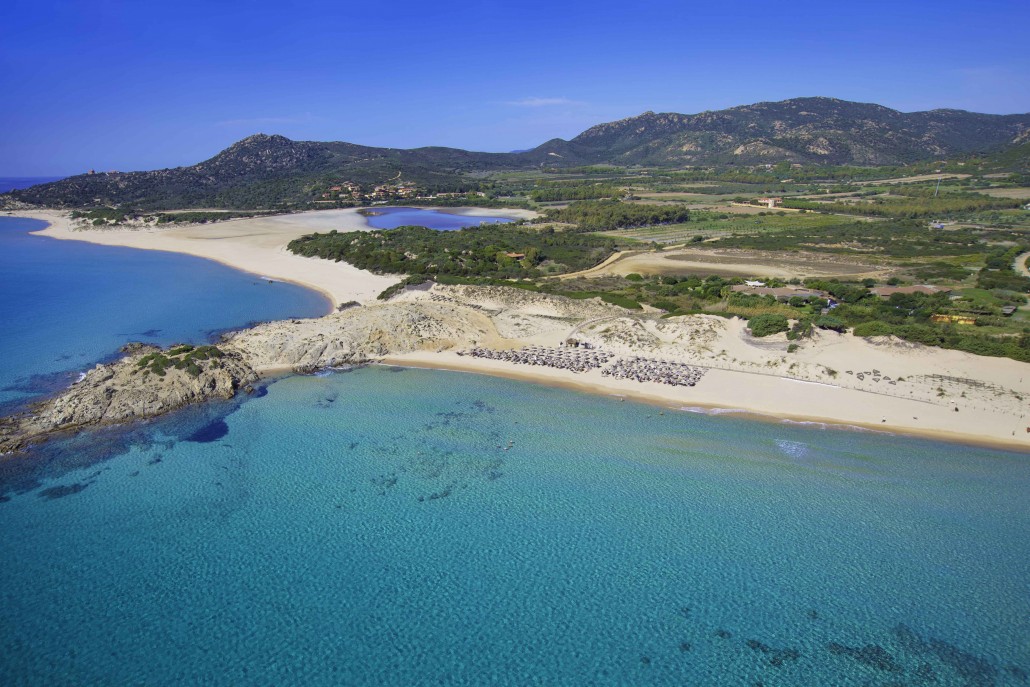 Travel to Sardegna with direct flights to Cagliari with RyanAir, or comfortable short connecting flights via Rome to Cagliari, Alghero and Olbia.
Set sail to the sun soaked island of Sardinia, well known for it's sandy coves, scalloped coastline and crystalline waters, the unhurried atmosphere of this country is the perfect place to unwind.
Whilst the chic façade of Sardina's designer boutiques has become world famous, this island nonetheless holds it's roots in tradition. Cruise the corridors of ancient architecture, rediscover the Narughi and take a tour of the unspoilt villages that find a haven in the hills of this lavish land.Sardinia prides itself on homely food. Pick a peck of pecorino to sprinkle over your pasta or much on a macaroon. Let your senses sing an allegro for that affagato or indulge in a scoop of gelato. Here, you'll find a home away from home in the kitchen.In this idyll of glitz and relaxation you are far more likely to find a wine bar than you are a spread of nightclubs… Relax with a glass of red on the shores of the sparkling sea or wander down a terrace as you watch the sun set – the dramatic seaside scenery is a sight worth remembering.




Hotel Village


Chia Laguna
Le Dune

Delphina hotels & Resorts
Club Hotel Ancora

Stintino
Garden Beach Resort

Castiadas
Calaserena Village


Between Cagliari &
Il Mirto Residence,

Delphina hotels & Resorts
Antica Dimora del Gruccione
Albergo Diffuso Villa Asfodeli
Hotel Lucrezia, Traditional house
Hotel Su Gologone, mountain area
Hotel Capo d'Orso


Delphina hotels & Resorts
Best Western Hotel Residence


Quartu Sant'Elena
Hotel Residence Ulivi e Palme

Cagliari