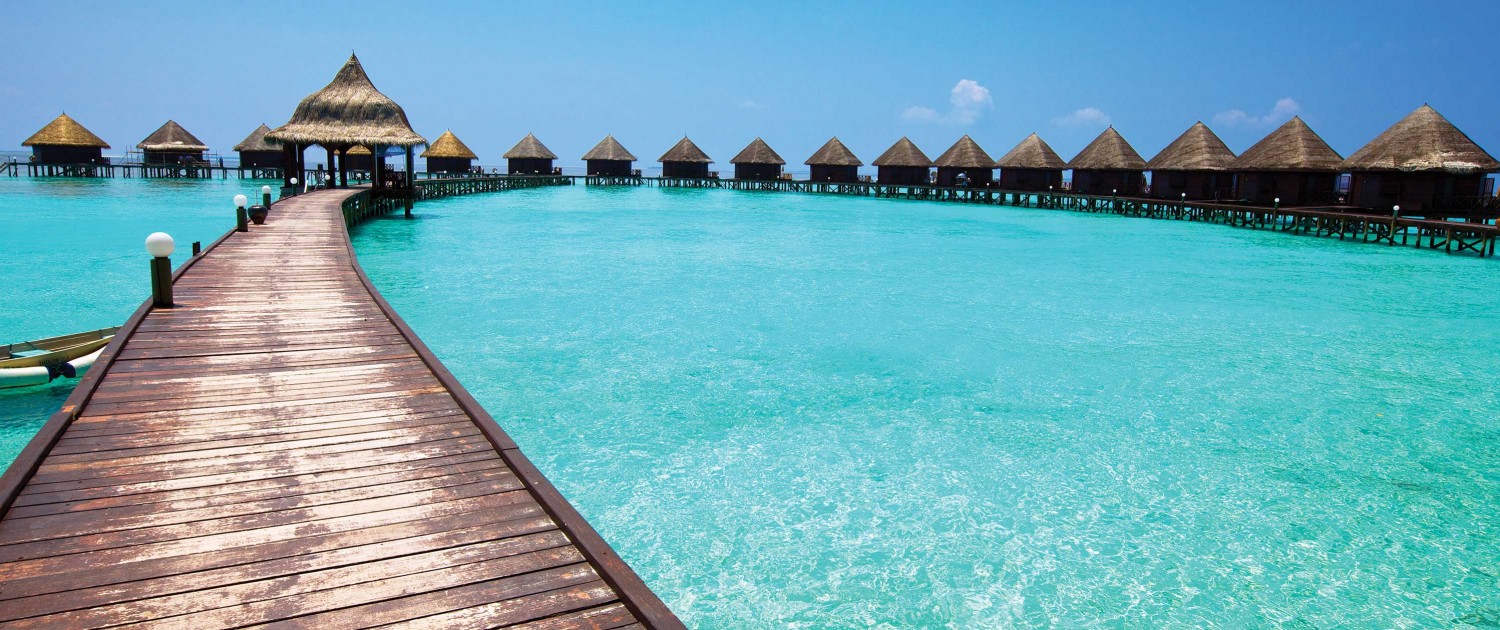 A picture of tranquility, the Maldives islands offer you a scene of serenity perfect for your luxury beach holiday. Feel the heat of the white sand between your toes as you bask in the beauty of this secret spot.
The Maldives have no shortage of sea based fun and relaxation for you on your holiday. Marvel at the marine life beneath the sparkling surface of the sea, go for a scuba with the barracuda or bathe in the waters above the banana reef.
If you don't dive then the whale submarine is ideal; submerge yourself in the crazy colours of this underwater world.
Got a hunkering for a hedhikaa? This traditional Moldavian snack is surprisingly popular with whole menus of these morsels to choose from. Cook your own fresh fish on the beach beneath the starlit skies or indulge in the local cuisine, the Maldives has plenty of options to satiate your senses.
The nightlife of the Maldives is as chilled out as the daytime. Cocktail in hand, sit back and relax as you watch the sun set over the glimmering ocean. The perfect end to a perfect day – shh! It's our secret!
Take a trip to the Maldives today. Contact Enrico Travel for your dream vacation.