There's no better way to rediscover the beauty of life than to visit Aphrodite's birthplace!
Our December tour to Cyprus will take you to historic sites, vineyards, monasteries, venetian fortifications… the list goes on!
Check out our tour itinerary to learn more – prices start at just €339!

Friday 8 December
We meet the Tour Leader at the airport at 12.45 pm for our 2.55 pm ight to Larnaca with Emirates Airlines. Upon arrival, at around 6.15 pm we shall be transferred to our 3* hotel in Limassol – Harmony Bay Hotel where rooms will be assigned. Dinner at the hotel (extra).
Saturday 9 December
During today's full day guided optional excursion we will visit the town of Paphos, renowned as the birthplace of Greek goddess Aphrodite. Modern-day Paphos is divided in two, with the upper section up the hill being the commercial center, and lower Kato Paphos containing the main archaeological points of interest, as well as most hotels and tavernas. We will also have a guided excursion around Limassol, the second largest town of Cyprus after Nicosia. Apart from being a major tourist destination, it is also a principal hub for international business and this gives Limassol a more cosmopolitan feel compared to other district centers. Dinner at the hotel (extra).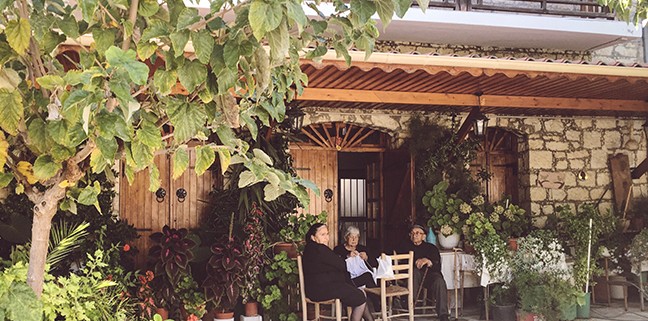 Sunday 10 December
During today's optional guided excursion, will take us to the Troodos region. The traditional village of Omodos is built on the side of a mountain amongst a green carpet of vineyards, surrounded by mountains and is one of the most graphical villages in Cyprus. The excursion will also take us to Kykkos Monastery, located in the Troodos Mountains and is the wealthiest and most lavish on the island. It stands on a mountain peak at an altitude of 1,318 metres. Its most notable asset is a silver-gilded icon of the Virgin Mary, one of the three surviving icons painted by the Apostle Luke, enshrined in an ornate tortoiseshell and mother-of-pearl case and never uncovered. Another stop in the Troodos region will be in the picturesque village of Platres. It has one of the highest waterfalls in Cyprus – Caledonia and the village itself is lled with charming old buildings. Dinner at the hotel (extra).
Monday 11 December
Breakfast will be followed by another full day optional excursion. We will rst make a stop in the old city of Famagusta, which is surrounded by one of the best-preserved Venetian forti cations in the Eastern Mediterranean. This city has plenty of medieval and renaissance buildings, unfortunately most of them were severely damaged during the Turkish siege of the city in 1571. Many cannon balls can still be seen in the forti cation walls as well as in the walls of these buildings. We will round o the day with a stop at My Mall for some shopping. Dinner at the hotel (extra).
Tuesday 12 December
Breakfast will be followed by a full day optional guided excursion. We will visit Larnaca, the oldest city in Cyprus. Modern Larnaca, like other Cypriot coastal towns, is divided into an older city center and a wide sprawl of hotels and restaurants along the beach. From certain facets in the center of the city, one can notice how the east meets the west between minarets and bell towers. We will also visit Nicosia, the world's last divided capital with the northern side being the capital of the self-proclaimed Northern Cyprus and the southern half being the capital of the Republic of Cyprus. Nicosia has retained more of an authentically Cypriot air than the resorts of the southern coast. Dinner at the hotel (extra).
Wednesday 13 December
After breakfast our coach will takes us to Larnaca airport. Our Emirates ight to Malta will leave Larnaca at 11.35 am and is expected to land at 1.25 pm.
*the discounted price applies when the half board and excursions are taken
There is a supplement for a family room of 2 adults + 2 children – €60 (family rooms are all sea-view rooms)

Excursions

• Paphos/Limassol | € 30.00 per Adult | € 20.00 per Child
• Omodos/Kykkos monastery/ Platres Village | € 30.00 per Adult | € 20.00 per Child
• Famagusta/My Mall shopping | € 35.00 per Adult | € 25.00 per Child
• Larnaca Nicosia | € 30.00 per Adult | € 20.00 per Child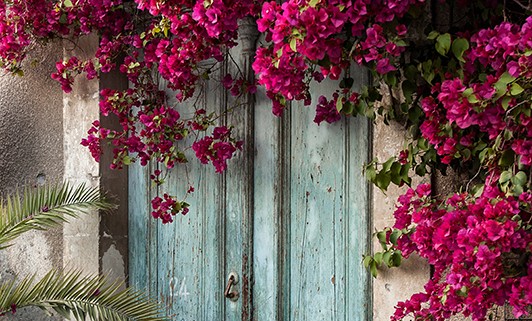 We're going on tour!
Join us from 8th-13th December as we explore the dreamy Mediterranean island of Cyprus.
Check out our jam-packed programme!
T&Cs apply.
Contact us for more info.